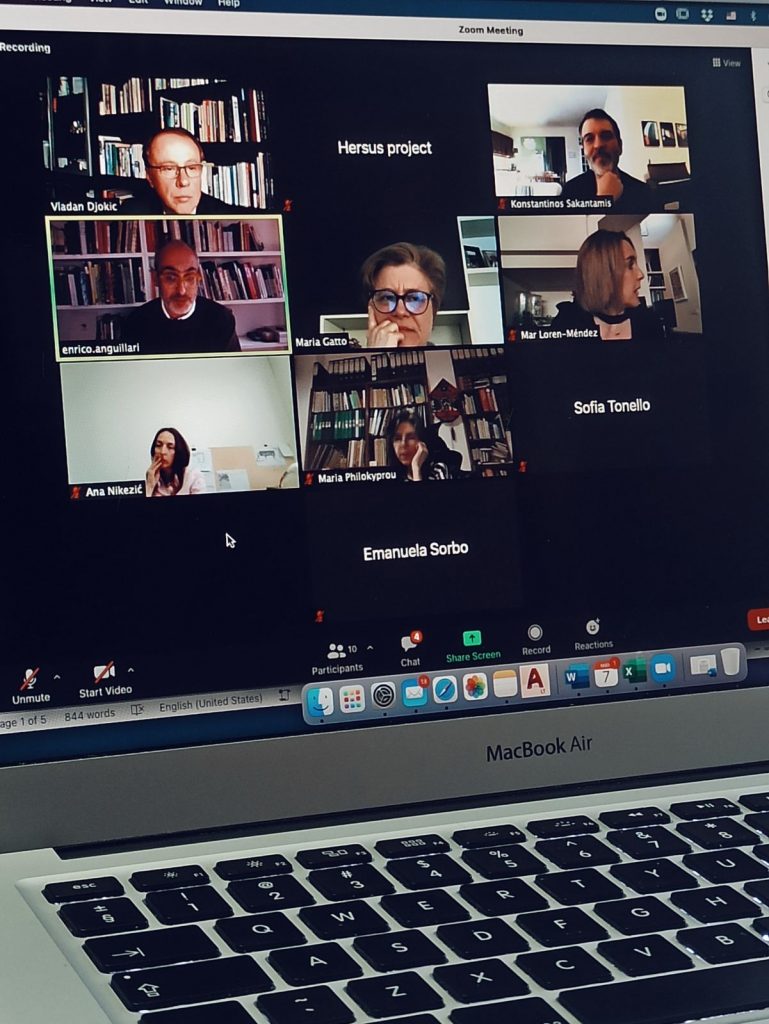 The fifth Internal Virtual Meeting of the HERSUS Programme board was held on 7th May. 
A total of 10 representatives participated in this event while meeting minutes and conclusions were distributed among individual partner institution teams in the following days.
The meeting was dedicated to the progress and further development of Intellectual Outputs. The agenda of the internal meeting included:
A

brief

overview

of

IO2

Questionnaire

analysis

in

order

to

summarize

what

is done

and

what

is

expected

to be done

according

to

the

defined

timeframe

and

deadline

agreed

with

AUTH team, as a IO2 lead.   

 

Discussion on the central topic of this meeting – development of HERSUS Sharing Platform based on reflections and comments on presentation previously sent by IUAV team, as IO4 lead.  

 

UB-FA briefly presented a proposal for the development of 3rd Intellectual Output – Statements for Teaching through design, as a lead for this output.