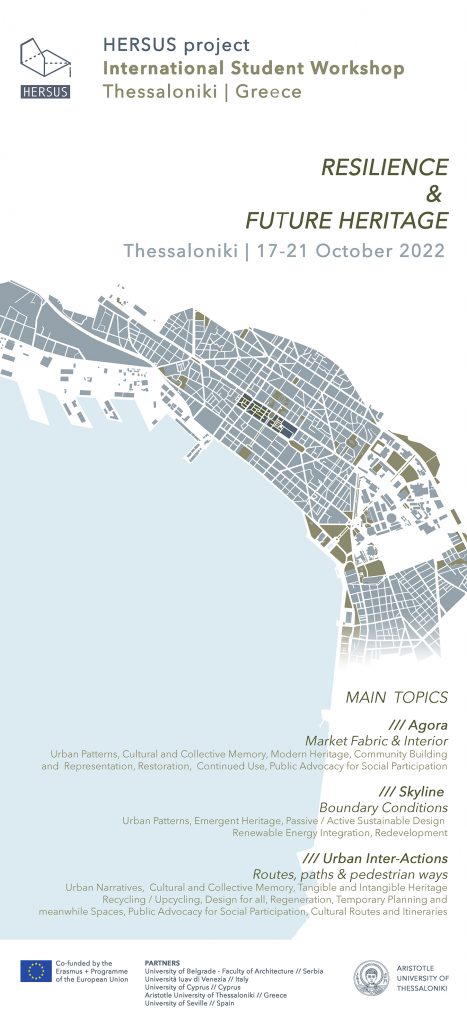 Information about the third Learning/Teaching/Training Activity and Event agenda is available here:
The workshop booklet provides an insight to the Location and context – The City of Thessaloniki – Greece, the Theme – Resilience and future heritage, Tracks/Approaches – Agora, Urban Inter-Actions and Skyline and information about all three phases:
Phase 1: 6th – 7th October (online)
Workshop introduction and six lectures of prominent experts from the field will be organized on 6th and 7th of October. Feel free the browse the Workshop booklet and follow the online event!
Live broadcast on Facebook page will be available on 6th of October.
Phase 2: 17th – 21th October (on site) 
Intensive workshop comprised of site visit of Central Market Area Thessaloniki and group work with tutors on site. 
Phase 3: 27th October (online) + 3rd and 10th of November 2022 (virtual exhibition) Individual work with two sessions for discussion with critics and final projects presentation.